7 Years
So with the 1st of August quickly approaching, I decided to write a quick Thank You blog to all my amazing past, future and current clients!

August 1st will mark 7 years for me! 7 years that I have been in this CRAZY Real Estate Business. I got my license Summer of 2006, while still going to College I did not really throw myself into the business, even though the market was still recovering from the mad house Hurricane Katrina caused, I spent a lot of time following my mother and taking in all of her experience and situations to make myself the agent I am today.
So first and foremost, I want to thank my mother, Theresa Balentine for pushing me to get my license at age 19, and teaching/training and encouraging me to be the best I can. Without her encouragement, help and advice I would not be in this business today.

Over the past 7 years I have met some of the most amazing people, from clients to colleagues to affiliates. I am truly blessed to have made it this long in the business and without my loyal clients, family and associates it would not have been possible. I can not list each of you by name, but there are many clients who have turned from complete strangers to very close friends. To those, I thank you, and do hope you all are as happy today as you were the day you closed on your home, if not, you better call me. We NEED to fix that:)

In January of this year my mother (who was also my broker) decided to put her license inactive and explore other options in her life, which left me searching for a new place to call "my second home." I ended up at Jim Talbot Real Estate. This company and the people I work with have already made a huge impact in my career and life. Each and every person in this office welcomed me and have treated me like family since day one. I look forward to many many years here at Jim Talbot Real Estate.

I have enjoyed the past 7 years so very much, I learn something new with every deal that crosses my path, and I just can not wait to see what my future holds. I am looking forward to turning many more strangers into great friends whether they be a client, a colleague or an affiliate!

Here's to many more years! ::cheers::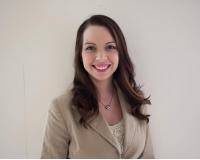 Author:
Darbi McGlone
Phone:
225-413-6305
Dated:
July 25th 2013
Views:
5,392
About Darbi: As a little girl, Darbi grew up around Real Estate. Her mother had been in the Real Estate business ...