FoIlette Pottery
I run across many people with different backgrounds, education and ethnicity and am always amazed at the talent and knowledge that folks have. One couple that I worked with a few years ago are potters/artists so I would like to share a little bit about them. After obtaining a degree in Art & Pottery and teaching for a period, Kent Follette became a full time potter in 1980 while residing in Ruston, LA. His wife, Libby joined Kent full time in the business in 1994. She has a degree in Interior Design - these two were a match made in heaven. They have been making Follette Pottery for 30+ years and they are known nationwide.
The pottery makes excellent vessels for cooking a variety of dishes. The key to using in the oven is to start with a COOL oven to avoid thermal shock. It is also designed to work in the microwave and is dishwasher safe. Some might think that their pottery is too "pretty" to cook in but it is quite functional.
The Follette's relocated to Gonzales Louisiana a couple of years ago and I had the privilege of representing them as their realtor and thus have maintained a relationship with them since. Their studio is located behind their home where they create their works of art.
Kent and Libby have a booth at the Red Stick Farmers Market every first Saturday of the month from 8am - 12pm and also display and sell their pottery at Palmer Park in New Orleans. Market hours at Palmer Park are 10am - 4pm. You can visit www.artsneworleans.org for market dates in NOLA. If you stop by one of their booths, be sure to tell them that Dana Hedrick sent you! Their art can also be purchased on etsy.com. Follow them on Facebook or check out their website at www.follettepottery.com.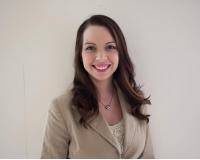 Author:
Darbi McGlone
Phone:
225-413-6305
Dated:
March 14th 2016
Views:
7,185
About Darbi: As a little girl, Darbi grew up around Real Estate. Her mother had been in the Real Estate business ...