Jazz Fest Or Should We Say ROYAL Mud Fest
Took Friday off last week to head out to Jazz fest for the first time! Boy was it an adventure. We were only going to Jazz fest for two reason's one, ROYAL TEETH and two the food. Royal Teeth was set to play at 11:15, so we made sure we got there well in advance, lord knows I didn't want to miss a second! Little did we know Jazz Fest had turned into MUD fest overnight, so they delayed the gates opening until 12:15. Normally this would not have been a big deal except for the fact we got there early, with no chairs. So we just stood patiently in line, listened to Royal Teeth sound check from afar, and recruited a few people here and there to make the Acura stage their first stop of the day.

The gates finally opened and we had a hike to make it to the Acura stage. About 5 min into our hike I hear them start playing, so naturally, I started lightly jogging(running would have made me look like a crazed fan…which I am not, not at all), I make it to the stage just in time to hear the end of their first song.. The stage was HUGE, so from where I stood, Nora and the rest of the band looked like some little itty bitty rock stars. After the second song, the Mud pit really began to fill up, us louisianian's are not afraid of a little mud! The show unfortunately was cut short due to the delay of the gates opening but all in all they put on an amazing show and I believe kicked off the second weekend of Jazz Fest just right!


After the show, we decided to rome around and find something to eat, I was a bit disappointed in myself because I choose my food based on which vendor had the least amount of mud in front of it…..obviously not a good choice. We ate a BBQ chicken sandwich, was not great, or did it do justice for Louisiana Foods. Worst mistake of the day, and I am still regretting it.


The day was an enjoyable break from this crazy Real Estate world and I cannot wait to go back next year, try some better food, less mud and hopefully get to support my friends and amazing band Royal Teeth!

http://youtu.be/hhK3HaviHMw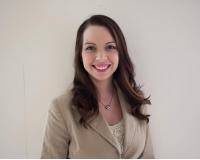 Author:
Darbi McGlone
Phone:
225-413-6305
Dated:
May 7th 2013
Views:
675
About Darbi: As a little girl, Darbi grew up around Real Estate. Her mother had been in the Real Estate business ...