Super Disappointment Bowl
I am still working on getting over the disappointment I witnessed yesterday. I have been a Denver Bronco fan since the day I was born. My entire family were born and raised in Colorado. It is safe to say I bleed Orange and Blue.

I was so very excited my team had made it back to the Super Bowl. I ordered every Bronco decoration I could find on Amazon(for some reason I can not find any Bronco stuff in stores here in Louisiana), ordered a yummy strawberry cake from ambrosia and found all the best recipe's on Pintrest to complete my celebration. I invited all of my loving friends and family members, even though most of my friends are Saints fans they all showed up sporting their Orange and Blue just for me.



We all witnessed what happened the first play, and after that I just got this ugly feeling deep inside. I believe the Broncos went out there and played their hearts out, and obviously Seattle just wanted it more. Their defense was top notch, they came out ready to prove something, and that they did. So I congratulate all of the Seattle players and fans!

I also want to congratulate all the Broncos players and Fans because hey, getting there is a huge accomplishment and they should be proud of themselves no matter the outcome of last nights game. I, as a huge fan, would have preferred Eric Decker to get some more screen time, but hey..I guess I can just look forward to season two of their Reality Show on E!

Most importantly, I want to thank all of my amazing friends who showed up last night(or texted me with encouraging "I Love You" texts). Celebrating with them last night made me feel like a winner. I will always and forever love my Broncos, looking forward to another great season next year!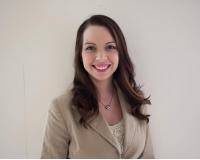 Author:
Darbi McGlone
Phone:
225-413-6305
Dated:
February 3rd 2014
Views:
9,050
About Darbi: As a little girl, Darbi grew up around Real Estate. Her mother had been in the Real Estate business ...