Texting And Driving
In the past two months, I have been involved in two car accidents where I was rear-ended by another driver. Fortunately, there were no serious injuries but that is not always the case. Both drivers were ticketed with a wreckless operation violation. Although I cannot prove that these drivers were messing around on their cell phones (they certainly are not going to admit it to law enforcement), it seems pretty apparent to me. Over the years, I have seen countless drivers on the road texting and driving. Isn't more important to arrive alive?


Did you know that five seconds is the average time your eyes are off the road while texting? When traveling at 55mph, that's enough time to cover the length of a football field.

Did you know that a texting driver is 23 times more likely to get into a crash than a non-texting driver?

Your life and/or someone else's is at risk every time you get distracted with your cell phone. Be safe out there. Don't text and drive. It can literally save a life.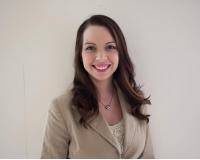 Author:
Darbi McGlone
Phone:
225-413-6305
Dated:
May 28th 2013
Views:
706
About Darbi: As a little girl, Darbi grew up around Real Estate. Her mother had been in the Real Estate business ...