ATTITUDE IS EVERYTHING
How's your Attitude today? Some days are tough - some days you can't imagine how to get through - you just want to go back to bed. Well, I for one, plan to make today a GREAT Day! You see, it's up to me. I have a choice! My friend Dale Brown sent me the following quote by Charles Swindoll, one of his favorite authors.
"The longer I live, the more that I realize the impact of attitude on life. Attitude is more important than facts. It is more important than the past, than education, than money, than skill, than what other people think, say or do. It will make or break a company, a home, or a nation. The remarkable thing is that we have a choice every day regarding the attitude that we will embrace for that day. We cannot change our past, we cannot change the fact that people will act in a certain way. The only thing we can do is play upon the one string that we have and that is our attitude. I am convinced that life is 10% what happens to me and 90% of how I react to it. And so it is with you, we are in charge of our attitude."
I'm not saying it's always easy to have a good, positive attitude, but it sure helps to try. Look for solutions, not problems. What's your 90% going to look like?
Here's to your GREAT DAY!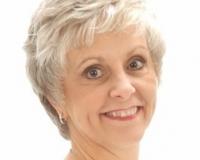 Author:
E. J. Talbot
Phone:
225-921-1542
Dated:
April 29th 2013
Views:
975
About E. J.: I have been a Full time Realtor in Baton Rouge since 1995 and LOVE IT! Whether you are a buyer or a ...