Critical Steps That Allow A Home To Sell Quickly And For The Most Money
* It is important to make certain that the first impression is a great one.
* You'll never have more activity on the home than you will in the first three to four weeks of the listing. There are buyers out there who have seen everything available and for one reason or another, haven't bought. They are waiting for something new to come on the market.
* When that new property does hit the market, buyers and agents both will scramble to look at it. It is common knowledge that the property will usually sell for the highest price during this time. After the initial surge of interest, the only people who look at it will be those buyers new to the market place.
* Make your home look and feel like brand new construction. Everything should look like it belongs even if it means storing things until the home is sold. You are trying to create a feeling that makes potential buyers want to move in.
* Make repairs or replace items right away. Once you do decide to do something, don't do just the easy ones complete the list.
* The property needs to look good from the street, throughout the house, in the closets, and even in the attic. Buyers look in attics. You definitely want to give the impression of a well cared for home.
* You want the prospective buyer to feel that this home is quality all the way through, not just on the surface.
* You are competing with every other home that is currently for sale: new and pre-owned, your area and other areas, those listed with agents and those trying to sell themselves; even with the foreclosures in the market.
* Your property must appeal to owner occupants who will pay the highest price for the property because they are going to live there as their home.
* Typical buyers put all of their savings into the down payment and closing costs and don't have anything left over to improve the home such as replacing old, worn out things. Those buyers will have to live with that carpet until they can afford to replace it.
* If buyers have a choice of two comparable properties similar in price they'll choose the one in the best condition. Just as on the other hand, if two properties are similar in condition, the buyers will choose the one that is less money.
* Stand at the street and look at the house. If there are overgrown bushes hiding the house trim so you can see the house.
Happy Selling!!!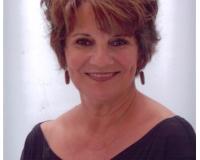 Author:
Lynell Frederic
Phone:
225-229-3327
Dated:
October 31st 2017
Views:
547
About Lynell: Lynell Frederic is the consummate problem solver and will go to the ends of the earth to make your r...