Healthy Diet Foods To Beat Strees
We are all exposed to stress every day. Often, to calm ourselves, we eat and drink comfort foods: Ice cream, chips and dip, doughnuts, cookies, candy, coffee, soda and alcoholic drinks. These may make us feel better at the time. In the long run, they may add to stress in our bodies by causing:
* More food cravings
* Poor sleep
* Inflammation
* Unhealthy belly fat
* High blood pressure
* Anxiety and depression
What if we could create the ultimate healthy plate for beating stress and calming our nerves? By eating more foods that calm our bodies, we can reduce the effects of stress at the chemical level and comfort our bodies inside and out. Healthy choices can also activate positive stress-response chemicals such as:
* Serotonin (calms the brain)
* Melatonin (promotes sleep)
* Dopamine (brings on pleasure

SNACKS
Almonds and pistachios ease inflammation
Dark chocolate lowers blood pressure
Sunflower seeds are a rich source of folic acid for the nervous system and may boost dopamine.

FRUITS
Bananas contain melatonin and may boost dopamine levels.
Blueberries and raspberries are both rich in nutrients to lower blood pressure and cortisol levels.
Cherries and cherry juice are a natural source of melatonin.

VEGETABLES
Asparagus is rich in folic acid that keeps the nervous system healthy.
Spinach and kale are good sources of magnesium, which improves the body's response to stress.

DRINKS
Chamomile tea reduces anxiety.
Black and green tea contain dopamine to boost mental performance; they also contain healthy antioxidants.
Milk (cold or warm) boosts tryptophan, a building block of serotonin, which calms the brain and helps you sleep.
Water helps you feel sharp and energetic, not rundown and tired.

PROTEINS
Salmon and tuna are rich in omega-3 fatty acids, which ease inflammation.

GRAINS
Oatmeal is a source of melatonin and also produces serotonin, both of which help you sleep.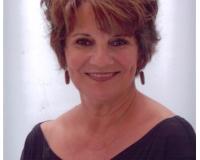 Author:
Lynell Frederic
Phone:
225-229-3327
Dated:
July 8th 2013
Views:
678
About Lynell: Lynell Frederic is the consummate problem solver and will go to the ends of the earth to make your r...