Nov 3 2017 3135 1
ITALIAN CREAM CAKE
Ingredients
6 large eggs, separated 1 1/2 teaspoons vanilla 1 cup finely chopped pecans
2 cups sugar, divided 1 teaspoon baking soda 1 cup shredded coconut
2 sticks butter, softened 1 cup buttermilk
1/2 teaspoon salt 2 cups all-purpose flour
Italian Cream Frosting:
3 sticks butter, softened
12 ounces cream cheese, softened
1 1/2 teaspoons vanilla
1 1/2 (1-pound) boxes powdered sugar
DIRECTIONS:
In electric mixing bowl, beat egg whites until soft peaks form. Slowly beat in 1/2 cup sugar until stiff peaks form. Transfer mixture into another bowl.
In original mixing bowl, cream butter, remaining 1 1/2 cups sugar, salt, and vanilla. Beat in egg yolks one at a time, until onsistency of whipped cream.
Stir baking soda into buttermilk. Add alternately with flour to butter mixture, beginning and ending with flour. Fold in egg whites, then add pecans and coconut (using slow speed on mixer, or by hand).
Pour batter into 3 (9 inch) cake pans that have been buttered and floured. Bake in preheated 325 degree oven about 40 minutes. Cool cakes, and remove from pans.
For frosting, combine butter, cream cheese, and vanilla in electric mixing bowl, until smooth. Slowly add sugar, and ontinue beating until smooth and creamy.
Frost layers and sides of cooled cake. Refrigerate iced cake.
This is an awesome cake for the holiday's!!!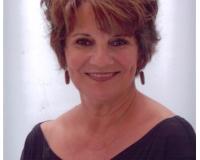 Author:
Lynell Frederic
Phone:
225-229-3327
Dated:
November 3rd 2017
Views:
1,388
About Lynell: Lynell Frederic is the consummate problem solver and will go to the ends of the earth to make your r...