Quick Dinner Ideas For The Working Mom
The world we live in today is so fast paced, I never use to have any issues finding the time to eat healthy, but then I had a baby. Take the baby and add that to working, cleaning, sleeping and trying to stay in shape I have ZERO time to try to plan dinner every night. Let's be honest, I also dont excercise. I try to just eat semi-healthy instead.
Shortly after I had our baby boy, my best friend sent me a free box from Plated. Its a meal delivery service where they send you the recipe and the ingredients and you cook yourself a meal. I started with the 3 days a week plan and have ended up only doing 2 days a week now because it works better with my schedule. The other three days, I have pre determined meals picked out and I shop on Sunday or Monday for the week. That way no matter how busy the day is, I already know what I am cooking. I have used Plated so long, I have an entire book of recipes I can use over and over again, which I do, on the days I don't have a new box coming.
Plated has an APP you download and thats where you pick the recipes for each week. I love the fact that they give you so many options. I can scroll through 20 different recipes to pick the two I want for that week. Having a picky toddler, I love this because I can always find something he will eat. Mom Win!

Plated is simple, the cleanup is awesome, it all comes in a bag and I empty it and use the bag as my trash can, when I am done cooking it all goes in the trash. You do not have to be a Chef to cook these meals, everything is spelled out for you, with pictures, easy as can be. Most meals I pick take 30 to 40 min to complete. They are delicious and healthy.
I hope this can help another busy Mom out there, stay healthy, stay sane, and still have time to play with your babies! If you are interested in trying a box for FREE I have 5 free boxes for the first 5 people to email me or comment below with your name and email address.
***This is not an AD, this is just one thing that makes my life easier and I wanted to share with others***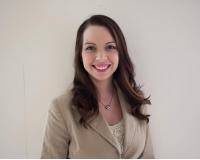 Author:
Darbi McGlone
Phone:
225-413-6305
Dated:
March 14th 2018
Views:
545
About Darbi: As a little girl, Darbi grew up around Real Estate. Her mother had been in the Real Estate business ...