Share The Warmth In Your Home
A recurring gathering lets friends unwind, laugh, and simply be grateful for time together with no other expectations. The simplest things remind us of our blessings; a bowl of hot soup, good friends around the table, laughter and conversation. You don't have to wait for an occasion. Just set a standing date with friends. To make sure it happens, pick a regular gathering day whether it's once a week or once a month, an evening or whatever works for you and your friends.
Make it an open invitation. Anyone can come. No one has to reply or bring anything. If they show up, they're welcome. If they can't make it this time, there's always the next one.
The host provides a big pot of soup. Warm and welcoming soup gives the idea of sharing. It can stretch to feed all who come. Besides its comforting qualities, it is easy and affordable to make for a crowd.
Guests are welcome to bring drinks, desserts or nothing but themselves. Keep the offerings simple. Crackers and cheese or veggies and dip. Whatever you like. This gathering comes with no expectations or obligations. The simple theme is: We have food to share in our home and are thankful for the people who share it.
No need for being formal or making a fuss. Bring on the everyday dishes or paper bowls. You want cleanup to be as easy as taking out the trash.
Friends, this isn't a party that requires invitations, decorations or preparation. It is a simple and meaningful expression of gratitude for the opportunity to be together. The best part! Don't you think?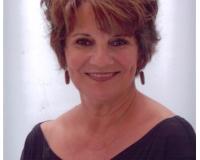 Author:
Lynell Frederic
Phone:
225-229-3327
Dated:
March 27th 2018
Views:
697
About Lynell: Lynell Frederic is the consummate problem solver and will go to the ends of the earth to make your r...