Shortcuts For A Beautiful Home Exterior
Just like your mother always told you, first impressions are important. That is why looking your best is an important part of your day to day life. The same thing can be said of your home. What your home looks like on the outside is the only thing that most people will ever see. If the outside is neat, well-groomed, and attractive, then your home will have more value in the eyes of the viewer (and eventual buyer). There are many simple things you can do to put your home's best foot forward and keep the exterior of your home looking nice.

Is Yours The Worst House in The Neighborhood?

A. Do you have things in your yard like toys, broken vehicles, or an old boat? Get rid of them! Those things are the leading detraction factor in your yard. Any clutter will make your yard look ugly, even if you have landscaping and other beautifying elements in your yard. Remove all clutter from your porch, walkways, yard, and driveway to ensure your home always looks its best. There are some clever ways to refresh the look of your exterior space. And they don't take much time or cost too much.

A Beautiful Home Exterior Can Be Easily Achieved

B. It is amazing what a little paint or siding can do for your home. Repainting, replacing siding, and even replacing or updating the roof can help you maintain the best look for the outside of your home. Choose a color that matches your surroundings to prevent your home from sticking out like a sore thumb. If you're looking for some tips, a siding company can give you some other good ideas. Once you've painted (if you need to), you can also look at these quick exterior make-over tips to see if your home can benefit from any of them.

How Does Your Lawn Subtract From An Overall Beautiful Home Exterior?

C. In today's busy world, keeping up with the yard is difficult. However, if you neglect the appearance of your lawn, your house will look ugly and unkempt. Try to trim and mow your lawn at least once a week to keep it freshly trimmed and the weeks at bay. Watering, if necessary, can also help your yard look green and lush, even in the hottest days of summer. Fertilizing every couple of years can also help improve the health and appearance of your lawn.
D. Do you have something about your home that is simply ugly? Electric units, gas lines, and certain parts of the home are simply not attractive. However, if you cover these areas with strategic landscaping, viewers will never notice the ugly parts of the home. Talk with a local arborist or professional landscaper to determine the best way to landscape your yard. These design ideas for small gardens will also help.

What Does Your Doorway Say About You?

E. The entrance to your home is what you want visitors and viewers to notice first. You can make your doorway attractive without much effort at all. Adding a simple wreath and welcome mat will help visitors feel at home. Painting your door a contrast color to the rest of your home makes it stand out. You can also add a few pots of flowers by the door for additional color. You can see a detailed article about front door painting with some great suggestions here.

These steps are simple ways to keep your home looking nice. If you take the time to implement a few of these tricks, you will find that the appearance of your home's outside improves dramatically.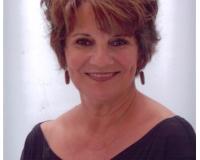 Author:
Lynell Frederic
Phone:
225-229-3327
Dated:
September 17th 2013
Views:
6,832
About Lynell: Lynell Frederic is the consummate problem solver and will go to the ends of the earth to make your r...