Southeast School Vote Important
The looming vote to send the Southeast School Group issue to the voters of Louisiana is one of the biggest
votes on public education litteraly in the history of Louisiana. Chances are slim...

The breakaway, aka Baker, Central & Zachary pits the parents of students in the Southeast area of Baton Rouge
against the Democrats, black leaders, Unions and some Magnet School parents. It probably won't get the
70 votes needed in the Louisiana House to succeed, but if it does, it would force the rest of the EBR School System
to finally face the music for the lack of discipline, the fights, and the classroom disruptions that destroys the
teaching and learning process in EBR classrooms. If it doesn't EBR schools will continue down the road of miserably
failing to educate Baton Rouge kids...mostly black. If that happens, look for more crime and a continual cancer
of the economy and the quality of life in the City of Baton Rouge.

This vote is big....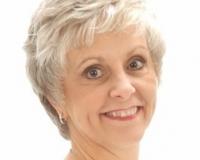 Author:
E. J. Talbot
Phone:
225-921-1542
Dated:
June 4th 2013
Views:
609
About E. J.: I have been a Full time Realtor in Baton Rouge since 1995 and LOVE IT! Whether you are a buyer or a ...