Tips For Planning Stress Busting Meals
Reduce saturated and trans fats. Eat less full-fat cheese, ice cream, lunch meats, fatty cuts of beef or pork, and fried food.

Limit simple carbohydrates and refined sugars. Eat less cake, ice cream and sherbet, cookies, jams and jellies, honey, sugar, or sweetened gelatin-based desserts. Eating too much sugar may lead to jitteriness, anxiety, or unusual food cravings.

Eat plenty of foods rich in complex carbs, like fruits, vegetables, whole grains, and legumes (beans and peas.)

Eat more fatty fish for mood-boosting omega-3 fatty acids, like salmon and tuna.

Divide foods into five or six mini-meals. This helps keep blood sugar levels steady and makes you less prone to fatigue, insomnia, and depression. When your body is constantly nourished, it's better able to absorb and use nutrients and to keep blood sugar levels stable.

Always eat breakfast, for a better chance at fighting stress.

A bedtime snack may hep release serotonin for better sleep.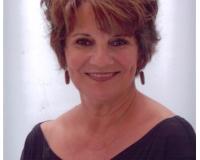 Author:
Lynell Frederic
Phone:
225-229-3327
Dated:
July 8th 2013
Views:
578
About Lynell: Lynell Frederic is the consummate problem solver and will go to the ends of the earth to make your r...